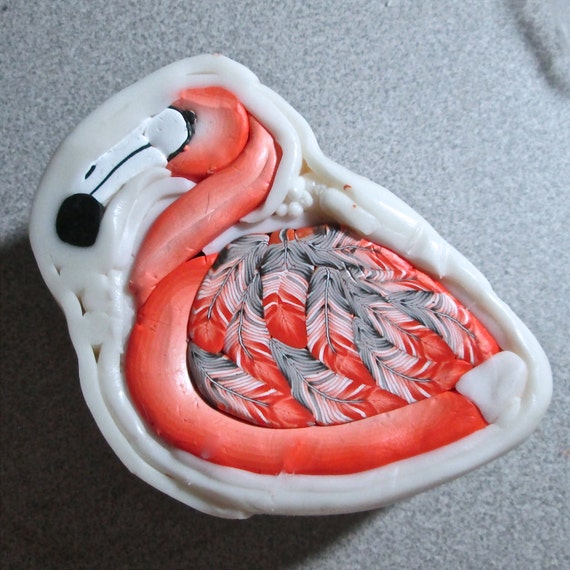 It's always funny how inspiration starts. Sometimes it's from someone else's post, sometimes it's from a picture in a magazine, and sometimes it's from a custom request from a customer. I don't think I'd have ever thought of doing a flamingo cane if I hadn't been asked to make a crochet hook with flamingos and I never would have anticipated how popular they'd become. I have both my
Flamingo Cane Tutorial
and some canes in
Pink
and
Salmon
for sale on my
ETSY
site. I really have enjoyed all the responses and want to thank everyone for their support and encouragement.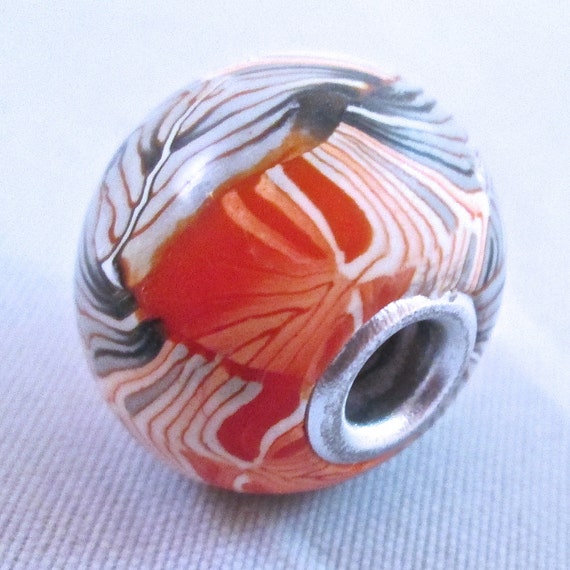 Most people are daunted by how the cane looks, but the cane itself is fairly easy to make. A skinner plug creates the body, neck, and head. The wing is just a collection of stacked feather canes. The tutorial goes through the process in detail and lets you know the exact proportions to divide the skinner plug and feathers into to create the cane. The feather cane by itself is quite lovely and I used some of my leftovers to make some fun
Grommet Beads
for Pandora style bracelets. I then made some leg canes so I could swap out styles with the body. They look great together!
This is just the first cane in a series of new canes and new tutorials that I am working on for a bigger idea! In the next few weeks, you'll have some other fun things to try with me!
I want to thank the ladies of the
Denton Benefits League
in Denton, Texas for their hospitality yesterday at their Tea & Trumpets Charity Ball. Ellen Sawko contacted me on ETSY to attend as a vendor at the event. This was their first year planning this event and they pulled it off in style. I was very honored to be there and very impressed by how well they all contributed to the success. Thank you, Ladies!!!